Recently, an opening ceremony of Lobo EV specialized store was held in Cambodia. It means that lobo products officially enter the Cambodian market. Hundreds of guests from various industries attended this opening ceremony to witness this moment.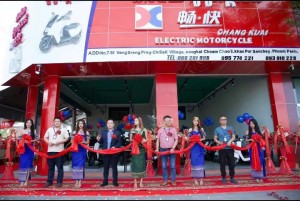 Mr. Sun, the owner of a Cambodian specialized store, has visited electric bicycle factories in China many times. He used to purchase from Emma (603529.SH) and Yadi (01585.HK), but the competition in the Cambodian market is quite intense, He hopes to find a partner who can provide small batches, multiple varieties, and timely supply, while also is able to help him achieving his goal of making money. The one-stop full category solution provided by LOBO EV, with the ability to flexibly ship multiple batches and small batches, as well as the ability to independently design, immediately made Mr. Sun feel the beautiful prospect of cooperation with us. And our customer philosophy and action of "helping customers succeed" deeply moved Mr. Sun, and both parties hit it off. Soon, Mr. Sun's exclusive store began operating in Cambodia.
At the opening ceremony, guests were invited to visit Lobo's products exhibition of electric mobility, like E-bike, motorcycle, moped, and scooter. Mr. Sun said, "We are very pleased to introduce the Lobo brand into the Cambodian market. We believe that this brand will bring more high-quality goods and services to Cambodian consumers.
Only a portion of the two wheeled electric scooters and mopeds were placed in the Cambodia specialized store during this opening ceremony. Next, urban electric three wheeled, solar hybrid products, small four wheeled mobility like UTV, ATV, tool vehicles, such as the king of heavy-load, will continue to come to Cambodia, making LOBO's contribution to improving the quality of travel for the Cambodian people.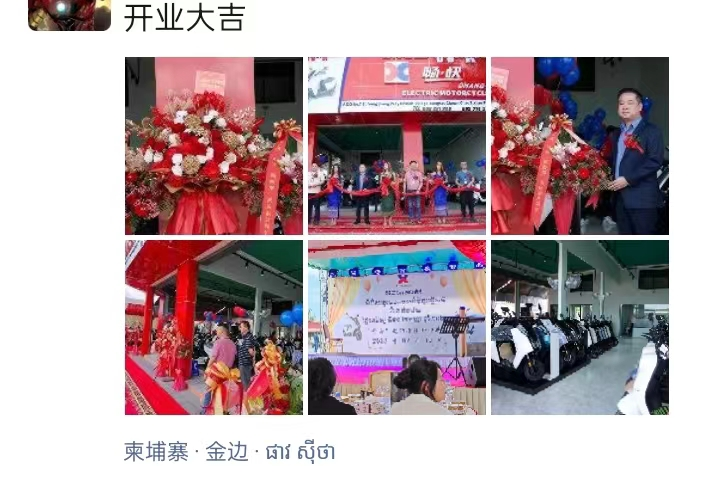 Cambodian Government officials, local business leaders, and leaders of Chinese community participated in this event. With the completion of the ribbon cutting ceremony, the first Cambodia specialized store officially opened. It can be expected that with the continuous expansion of Lobo in the Cambodian market, more people will enjoy the good-quality, smart technologies and affordable price products and services of this brand.
---
Post time: Sep-25-2023